Baltimore Brass
What we have to offer
Sales
Baltimore Brass Company has developed a reputation for the quality of our service. With no commission incentives, our only motivation towards selling instruments is to help you find the one that works best for your needs. Come by our location or call us for expert insight as to which instrument would best suit you. In most cases, we recommend you try them out for yourself, and take advantage of the week trial period we offer!
Repair
Baltimore Brass Company's repair shop is one of the finest in the area. With one full-time Brass repair tech and one full-time Woodwind/Brass repair tech, we will surely be able to help when your instrument is not operating correctly. Our repairs are done in house, so you'll be able to speak personally with the technician that will be working on your instrument. Estimates are always free! Call ahead to set up a same-day appointment, or come by the shop to drop off your horn for our regular repair turn-around.
Rentals
Looking to rent an instrument? Baltimore Brass has partnered with Veritas Musical Instruments to make it so that your rentals can be shipped directly to your home! Enter our store code "Baltimore" here for access to the rentals that we offer. Then select the instrument you're interested in, choose your preferred brands, and enter your billing information. Your instrument will be shipped right to your front door!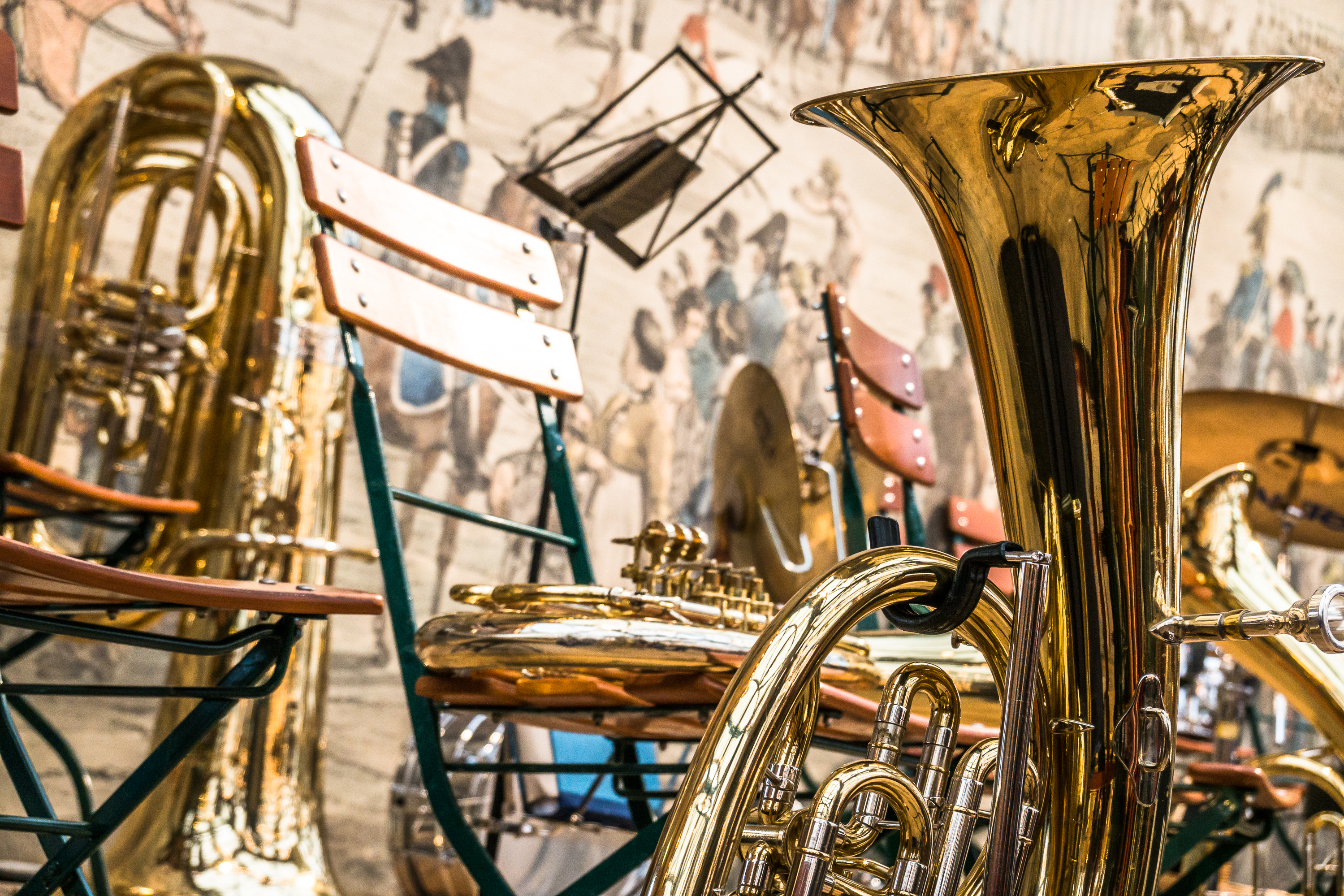 OPEN HOURS
Come Visit!
Mon: 9am - 7:30pm
Tues: 9am - 5pm
Weds: 9am-5pm
Thurs: 9am-8pm
Fri: 9am-5pm
Sat: 9am-2pm
Sun: Closed